"Japan's history is very old, so time flows slowly for us. I think that's very important for Japanese people. Looking at the movement of the second hand, it's like being able to feel the natural slow flow of time, and I think that makes it a very Japanese watch." - Mr. Yoshifusa Nakazawa
That's how Joseph Kirk, Brand Curator and National Trainer for Grand Seiko Corporation of America, started the June 3, 2019 lecture of the Horological Society of New York. Kirk believes the quote encapsulates the vision of the Spring Drive as it relates to Japan. In the mid-7th Century, Japanese timekeeping was influenced by nature such as the Rokuku (water clock) and the Wadokei (temporal time clock that measured time by season that was primarily weight driven). Under the leadership of Kintaro Hattori who founded Seikosha (aka Seiko), the following timekeepers reflected the 'firsts' of the brand, starting with the mainspring powered clock (1892), the pocket watch (1895), the lever escapement (1899) and the wristwatch (1913).
Before explaining the concept of the Spring Drive, Kirk provided an overview of the mainspring and barrel, gear train, escapement and regulator mechanism to provide contrast to Seiko's unique movement. In regards to quartz mechanisms, the inverse piezoelectric effect showcased the high accuracy due to its oscillation rate.
Advancements in technology provided Seiko the means to increase the power reserve in the Spring Drive prototypes: First it was 4-hours, then 10-hours due to integrated circuit technology, finally to 48-hours due to new integrated circuit technology.
So, the question regarding the Spring Drive: How does it work? One of the unique aspects of the Spring Drive is the Tri-Synchro Regulator which is composed of the glide wheel, permanent magnet, coils and coil block. The energy usage of the mechanism includes mechanical (generates current), electrical (powers the integrated circuit) and electromagnetic (applies the brakes to the glide wheel). Another aspect is the Silicon on Insulator Integrated Circuit (SOI IC) to prevent power loss. To maintain energy efficiency, the coil is wound 25,000 times around the block, the pinion is polished to reduce friction and the mainspring (which is proprietary) provides high torque. It took from 2006 to 2019 to improve on the Spring Drive movement by producing the Sonnerie, Chronograph GMT, Minute Repeater.
The lecture concluded by Kirk introducing special guests Mr. Akio Naito, Chairman and CEO of Grand Seiko Corporation of America, and Mr. Kazunori Hoshino, Product Planner and Designer of Seiko Epson Corporation. Both men gave their perspectives on 'the beauty of utility and functionality' of the Grand Seiko brand in terms of its design and craftsmanship.
HSNY thanks Joseph Kirk for his fascinating lecture, and gratitude towards Mr. Akio Naito and Mr. Kazunori Hoshino for their attendance!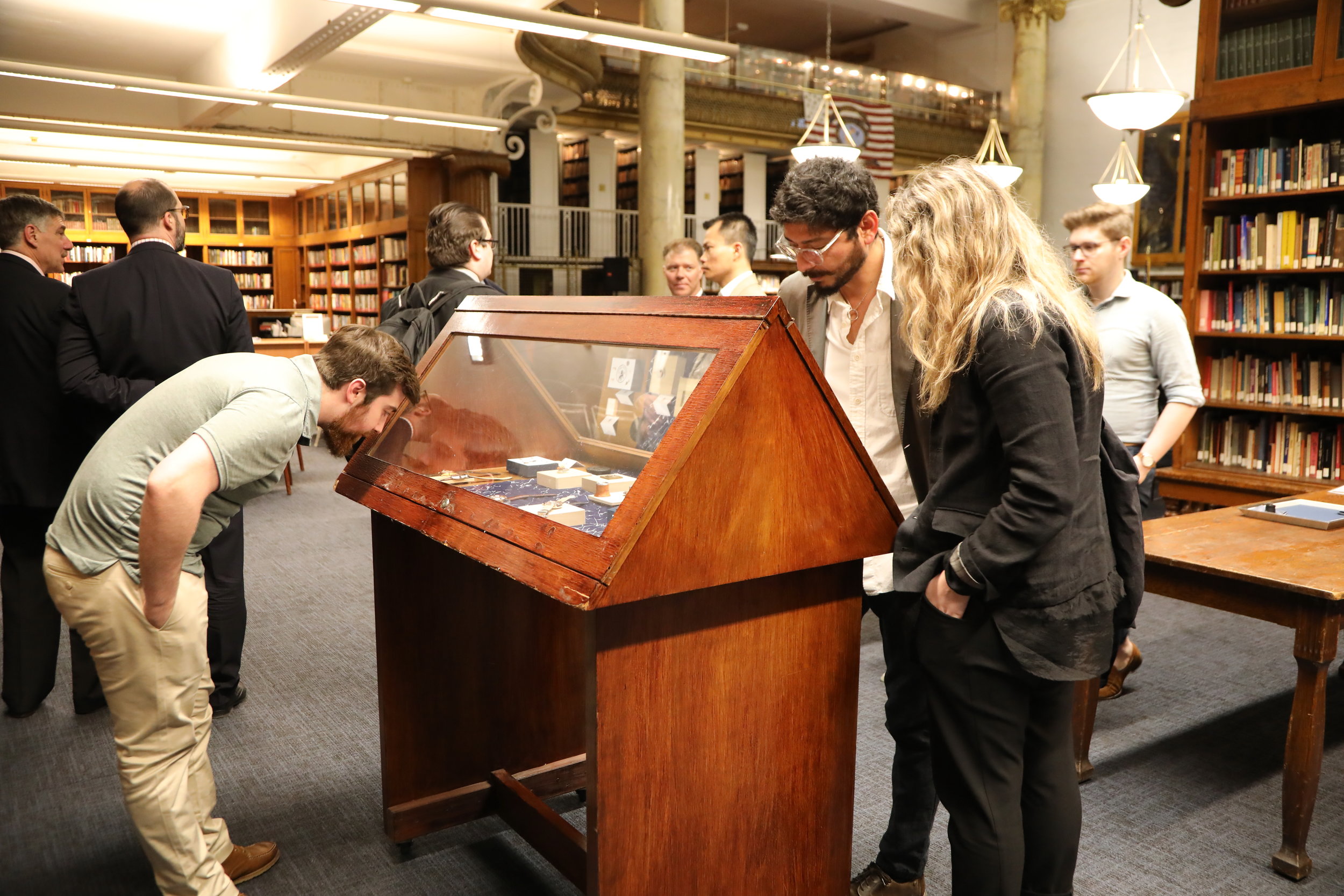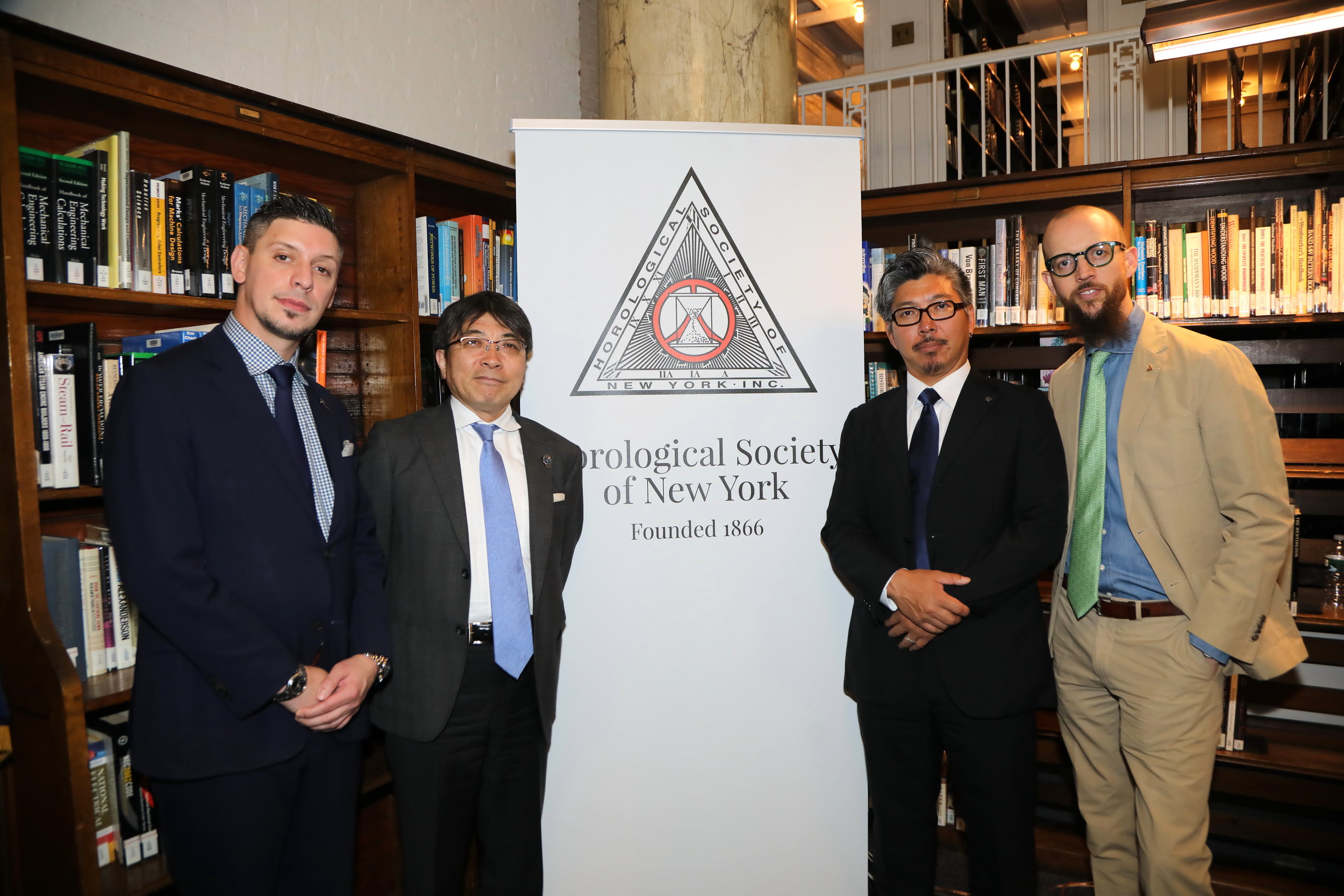 Photography by Ellen Wallop
Submitted by Melody Benloss, HSNY Librarian & Recording Secretary